Codi's career began in Canada in the death care sector, with him having spent 20 years as a funeral director and embalmer. He worked his way up in corporate funeral service, serving 25,000 families every year.
Having been surrounded by death on a daily basis, Codi learned a lot about life and legacy and is now a speaker, consultant and author sharing the lessons he learned in that career.
His work now helps us to understand and redesign what legacy means and how we can benefit from its principles. Codi shared with Inner Circle members how to create legacy and how these tactics can be applied to improving patient experience.
Introducing "
Everyday Legacy

"
In Everyday Legacy, Codi Shewan inspires readers to redefine how they live and embrace the idea of living - not leaving - a legacy.
His message is simple, yet powerful: In each moment, you have the ability to change yourself and those around you, in profound ways.
This book is for anyone who wants to rethink their own legacy and start living it now. Everyday Legacy shares vital lessons for living, informed by Shewan's experiences as a funeral director who developed a deep understanding of the reality of death. From tales of unexpected friendship as a young volunteer in palliative care to what he learned through his estranged father's funeral, Everyday Legacy shows us what it means to be deeply human, undeniably mortal - and how to choose a life that matters.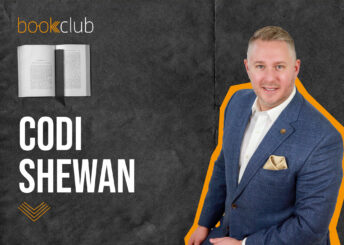 Codi Shewan's Advice on How To Create Legacy in Your Life & Business