7 Reasons To NOT Trust Anything That Oli Luke Says
1. He's not an audiologist
How could you take business or marketing advice from somebody who isn't trained as an audiologist. Crazy, right?
That would be like Tiger Woods taking nutrition or performance advice from somebody that isn't a golfer…how weird.
2. He's never fitted a hearing aid
If somebody has never fitted a hearing aid, then they're in no way qualified to offer advice on how to find more people to fit hearing aids on.
Duh, silly!
3. He doesn't know enough people who wear hearing aids
His grandparents do not have a hearing loss – it's a bloody disgrace!
4. He doesn't even live here
How can you trust a man that has never had to choose between 36 fast food joints on a one-mile strip of road? He's a foreigner. Burn him.
5. He's British (urgh!)
With his bad teeth, terrible food, and breath that smells of tea … how could he possibly be trusted
6. He's never run a hearing care clinic
How can somebody who has never run a hearing care clinic give advice on how to better run a hearing care clinic … good point. Next.
7. He doesn't know anything about hearing aids
That's a bit harsh. He know's that nobody grows up looking forward to wearing them … and they're arguably the most difficult in the world to sell.
BUT 2 Reasons To Potentially Listen To Him
1. He's the strategist behind some of the best performing clinics in North America
He defines and drives the ongoing marketing strategy for 50+ of the highest performing private practices across North America…
…many of which are driving record numbers and setting a bench-mark that much of the industry are desperately trying to follow.
2. He cuts the 💩
Marketing is super simple … but it's over-complicated by people that are trying to sell you their solutions.
There are no secrets or short-cuts. It's really only about doing the basics, to a high-standard, consistently … that's it.
Understanding this will save you a lot of money and speed up your progress.

And one bonus reason…
He's written and recorded a load of useful stuff about how to market your hearing care clinic that you can access right now, if you want.
Oli is a pure marketing genius. He has a knack for understanding business, branding and messaging. He can craft a creative message to the audience you are targeting that costs you very little and makes your phone ring. Just do what he says…. don't do part of what he says, do it all! It will pay off. He helps business owners build a foundation, making their company worth more in the long run. Little by little your messaging gets to the right people and it and changes things. He works behind the scenes to make you look good. I have been able to remove all other marketing expenses in my business. Also, if you have an idea that you would love to implement, but it seems too impossible to tackle, tell him. He will simplify it, work ninja magic and kick it back for you to implement. He should write books about how to work and accomplish tasks. Oli is the best. He's a great human too and has become a dear friend, I'm a big fan of Oli.
Julie Hubik
Cornerstone Audiology
I'm continually in awe of Oli Luke. I started working with him in October 2019 and it's been the best decision I've made for my business since I purchased it. I could share with you all the astounding results we've had over the last 2.5 years, but I'd be no different from any of Oli's other clients who chose to trust him with their marketing. His level of insight into this industry coupled with how to strategically and effectively speak to your audience, is pure genius. My opinion, you would be doing yourself (and your practice) a huge disservice in not paying attention to what this guy has to say. He's the difference between surviving versus thriving in this current market.
Kelsi Mangrem
Holland Hearing
I met Oli, quite literally, days before the pandemic began. I was very excited to be working with a new marketing person who was taking the time to learn about our field and the patients we serve. What I could not have known was how much I would come to depend on his creativity and expertise over the coming two years. When the world around us seemed to come to a grinding hault, Oli was able to help us think of new ways to communicate with our clientele and our referral sources and to strengthen those relationships. He learned about my business and my employees, and became an extension of my team, not simply a person developing advertising campaigns. He has learned about our values, our relationship with our community, and our goals, and ensures that every project we work on together reflects these things. He also challenges me to move outside of my comfort zone and to think about my business not only from the point of view of a healthcare provider, but as a business owner making a name for herself in a very homogenous industry.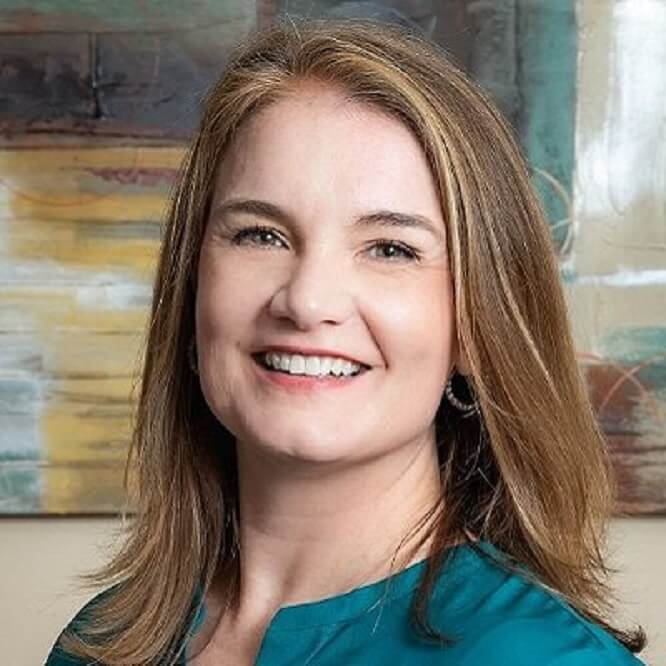 Tracy Board
Audicles Hearing
Looking for something specific? Search here